Solaris Entertainment Services is a Toronto, Ontario based company that has far reaching experience that stretches back into the 80's – when we just handled DJ and band services. From a professional DJ service, to becoming one of Toronto's premier professional entertainment companies, our commitment has allowed us to expand our repertoire extensively. Our hard work and dedication has garnered the confidence of hundreds of couples getting married, and companies such as Simerra Property Management, Porter Airlines, RBC, Sircorp, Global Television and The Rogers Centre, just to name a few. Make Solaris your entertainment destination, and you will get an expansive array of entertainers, and that versatility makes us an easy, 1 stop shop for all your entertainment needs. We have...
Anil Mungal Photography
---
"Every guest told us it was the most fun wedding they had ever been to, and I give full credit for that to the music."
- Allison Jones
---
FEATURE PERFORMER
Opera Singer

Add a real touch of class to your function by having a classically trained opera singer perform for you and your guests. This is powerful entertainment that will leave your guests in awe, and will be talked about for many years afterwards. Imagine walking down the aisle while a real Soprano blasts an aria for you - live. What a unique gift to give someone who has it all. Is there a more dignified way to entertain guests at a gala? Read more...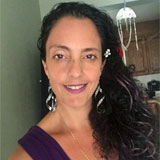 SPECIAL EVENT ENTERTAINMENT
Wedding/Corporate
From ceremony music to corporate events; from wedding receptions to Holiday and Christmas parties, we can help you organize a very memorable event. Aside from the versatility that we are able to offer you with respect to entertainment, we can also assist you with the organizational, technical, and planning aspects of your event. Our packages include a meeting with a Certified Wedding Coordinator, so if photography is still on your list of things to do, our wedding coordinator can help you find a wedding photographer that will suit you. We also spend a lot of time with our couples, because a party DJ's (and band's) best tool is preparation. We will work with event organizers and brides & grooms to create custom DJ playlists, our bands will learn songs for you as well! If you need a band or DJ in Toronto, the GTA or Ontario, please call us for a free consultation. You have nothing to lose. We will give you the best wedding and corporate event entertainment in Toronto and the GTA.
Toronto is a very diverse city, and we are pleased to offer an array of different entertainment styles and culturally diverse performers, so we can handle any Toronto wedding with ease. Our talent has successfully performed at wedding functions as diverse as: Jewish weddings; Italian weddings; Greek weddings; Latino/Spanish; Middle Eastern; Macedonian; Polish; Caribbean/East Indian; West Indian/Goan/etc.; Asian; United Kingdom; Portuguese; plus many, many other cultures as well. We even have French speaking DJs and emcees (DJ francophone).
Aside from awesome DJ services, Solaris can also supply you with incredible wedding bands, live wedding music, musicians, ensembles and performers that will completely impress your guests. If you require jazz music or bagpipes; Cuban bands or steel drums; classic rock cover bands or disco/funk/dance bands; you name it, we have it for you! We have a huge roster of great live bands for weddings.
From supplying MCs to connecting you with reliable providers; from providing technical support to assisting with your itinerary, your satisfaction is our goal and we guarantee that you will get the best entertainment, bands and wedding function DJ's Toronto has to offer. We are here for you. Corporate Home Page Wedding Home Page
DJs
Hiring DJ services can be tough…

At Solaris we take a lot of pride in our meticulous approach to the event, and we put a lot of time and effort into making sure that YOU AND YOUR GUESTS will be satisfied with what is played. We take our cues from you and take music requests, plus you will get the DJs that are the right fit for you and your celebration. High energy entertainment or low key/reception vibes, our music services will have the right DJ for you, plus you can rest assured that we will be punctual & prepared. Our customer relations is second to none and Solaris supplies all its DJs with music – classic and new. You can even get us to create a DJ remix of an entrance song or wedding song, if you're looking for something different. We cater to you, and this means we will help you customize DJ playlists so that the DJ set is right for you. That DJ tracklist will be our bible. If you need a mobile disc jockey service, look at companies with quality, professional disc jockeys. DJ Home Page
DJ Plus
DJ and Bands – get the best of both worlds with DJ plus! Experience a DJ with live musical accompaniment. DJ+Band Packages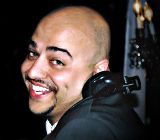 BANDS & LIVE MUSICIANS
Band bookings made easy…
When it comes to music, live bands are a great way to go, and Solaris Entertainment is proud to offer a wide range of live music choices. Whatever your taste is, if you need to hire live bands we can provide you with one that will suit you. If you need a cover band that plays Rock n Roll (classic rock cover bands), a funk/dance band, a pop music band/Top 40 bands or a party cover band, we've got it. If you're looking to hire country & western bands, jazz bands, a full Latin band/salsa band, live wedding bands, Spanish guitarist or strings, we can help too. We can even book elite bands like Juno nominated 'God Made Me Funky' for your event. Band Home Page
KARAOKE
Mobile karaoke for hire…
Solaris Entertainment Services is also a frontrunner in exciting, new styles of karaoke Canada has to offer. We refer to them as Extreme CDKaraoke and Ultimate DVDKaraoke. Simply put, our professional karaoke machine allows us to record karaoke singers performing their song of choice, burn that song to CD, then print their picture and text information on the CD right on your premises. Your guests will walk out with a professional looking and sounding CD copy; plus karaoke parties require awesome hosts to keep the energy level up, and our hosts are awesome! DVDKaraoke is the video version of CDKaraoke, where you'll receive a DVD copy of your performance. In addition, our karaoke collection is so expansive that we can easily perform theme karaoke, such as: rock and roll karaoke, Elvis Presley karaoke, alternative rock karaoke, live band karaoke, etc. Check out Johnnie Dee of Honeymoon Suite using our system at the CDKARAOKE launch party. Read More…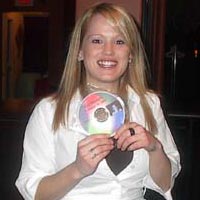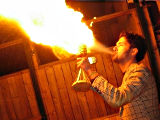 VERSATILE ENTERTAINMENT
Choice of Party Entertainment, Performers and Event Services
If you need to hire entertainers that are unique, Solaris can provide an array of non-traditional forms of interactive entertainment and alternative entertainers for hire that are assured to stand out and make your event memorable. You get a choice of a large variety of experienced entertainment that ranges from professional magicians and hypnotists, to classic Spanish guitarists, steel drum bands and comedians. What are you looking for? We can help you. Read More…
Experienced at Different Functions
From weddings to bar mitzvah celebrations; from corporate events to birthday parties; from anniversary party entertainment to formal galas, we have an amazing roster of talented performers that will wow any audience. We've done it all, and our experience assures the right result. Read More…
CASINO EVENTS
The best Casino Services where everyone is a high roller
Solaris Entertainment brings a Vegas style casino directly to your home, fundraiser, corporate event or private function. We offer a full range of casino tables along with unique and complimentary entertainment options to take your event to the next level. We will take care of all of your entertainment needs right down to the last detail. Servicing the City of Toronto and the GTA, Solaris Entertainment has you covered for casino functions. Read more...